Divorce in the Movies
Louisville family law attorney Louis Winner is joined by to two close friends, Chris Carr and Matt Shaw, to discuss how divorce has been portrayed in the movies. This episode will be a light-hearted approach to the serious subject of divorce.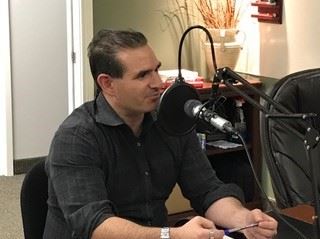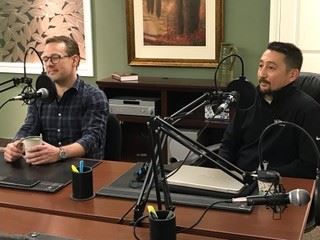 How Realistically is Divorce Portrayed in the Movies?
In Louis' opinion, The War of the Roses (1989), is fairly realistic. Chris comments that while it's a dark comedy, he agrees it's a solid portrayal of divorce. Louis discusses some of the more unrealistic aspects of the movie, such as when Cathleen Turner tries to seduce Danny DeVito, who's representing her soon to be ex-husband, Michael Douglas.
Another movie is Marriage Story (2019). Surprisingly, Louis turned it off after about 20 minutes. It's so realistic that it's like another day in the office for him. In his opinion, the attorneys were actually part of the problem as it relates to how the divorce unfolds.
Kramer vs. Kramer (1979) is a classic divorce movie. This movie starred Dustin Hoffman and Meryl Streep. It shows how difficult the transition can be for a parent who wasn't as involved in the day-to-day parenting (i.e. making breakfast). Louis explains how in Kentucky, there's now a presumption that both parents should share equally in parenting time, unless there's been domestic violence. Kentucky is unique in this view. If there's an allegation of an unfit home, the court will often appoint an evaluator to inspect the house and meet with the involved parties.
Chris speaks about the movie, Along Came Polly (2004) starring Ben Stiller, Philip Seymour Hoffman, Jennifer Aniston and Debra Messing. It's a pretty funny movie about a couple who gets married and one of the newly-weds cheats on the other, during the honeymoon. Louis discusses a divorce he handled for a couple who were only married for 2 weeks or so, prior to filing.
Is It Easy to Get an Annulment?
This brings up the issue of an annulment. In Kentucky, the process can be complicated if the couple has already consummated the marriage, prior seeking to annul the marriage. In 20 years, Louis has only had roughly 3 annulments.
Does Kentucky Recognize Common Law Marriage?
Interestingly, Kentucky does not have common law marriage. The exception is if the couple moves from a state, in which they satisfied that state's requirements for common law status, Kentucky has to recognize the status under the full faith and credit clause of the US Constitution.
In Jefferson County, today, if someone were to file for divorce, it could take a year to get an actual trial. COVID has now made the process longer and more difficult because the courts are backed up. Even so, Louis' firm has been incredibly busy over the past several months.
Mrs. Doubtfire (1993) starring Robin Williams and Sally Field is another movie about divorce. The custody issues and how Robin copes probably would not bode well in today's family law courts.
Die Hard (1988) with Bruce Willis and Bonnie Bedelia is a very popular movie involving a divorce. Bruce also starred in The Last Boy Scout (1991), again, focused on a divorce.
Disney's The Parent Trap (1961 and 1998 versions) has a reoccurring theme. Namely, the children often want their parents to get back together. Louis brings up his opinion that siblings should have a right to be around their other siblings. That right currently does not exist under Kentucky law. This was a key part of the plot in The Parent Trap.
Do Minors Have Any Legal Rights in Divorce?
In Kentucky, the wishes of the child should be taken into consideration. Younger children generally don't have much standing in this regard. There's no "magic age," although the older a child gets, the more weight is given to his/her wishes.
Irreconcilable Differences (1984) starring Drew Barrymore as a young girl focuses on the wishes of a child, during the divorce process.
Who Speaks for the Child During a Divorce?
In Kentucky, there is a Guardian ad Litem and what's known as a "friend of the court." Both can represent the interest of a child during a divorce. The person could be an attorney, a mental health professional or something else. They eventually write a report based on conversations with the involved parties. This report expresses their recommendation to the court, on behalf of the child and/or children. The Guardian ad Litem will actually participate in the court proceedings.
Matt discusses an article that provides a list of ways to get your child to feel good about a divorce. That's obviously a tricky position to balance.
The Squid and the Whale (2005) starring Jesse Eisenberg, Laura Linney and Jeff Daniels is an interesting take on divorce. In this movie, the kids are very astute and the parents don't necessarily take steps to shield the kids from the adult issues. Louis explains how this is unfortunately a common situation.
In closing, there's a brief commentary on The Godfather III (1990) starring Al Pacino, Diane Keaton, and others. This version of the movie definitely addresses the issue of divorce and how it can impact the family.
For more information about Louis Winner and his family law practice, visit www.LouisvilleFamilyLaw.com.
Disclaimers:
The content provided in this podcast episode is for informational purposes only. It does not constitute the establishment of an attorney-client relationship. Louis' primary office is located in Louisville, KY. The co-hosts are not attorneys. This is an advertisement.